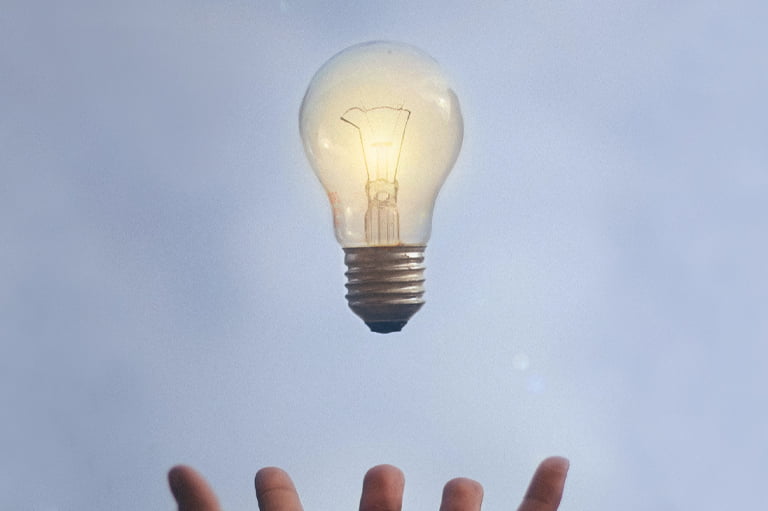 Innovation, Automation and Packaging
The food industry is a highly competitive arena. Lower-cost competitors, a shortage of skilled workers, and an inability to take advantage of automated solutions can create a perfect storm for the decline, or worse, the collapse of a food manufacturer. In the post(ish)-pandemic world, it is not all sunshine and lollipops. Those who keep it fresh by incrementally innovating and automating will likely remain afloat while others bite the dust. Food processors will have to set fears aside to improve their products and processes to have that distinctive "flavor" that consumers are looking for. More than ever, consumers are abandoning brands that do not support their values. A recent study revealed that 50% of consumers reported that the pandemic had caused them to rethink their personal purpose and re-evaluate what's important in life. Among their primary considerations are community influence and the environment.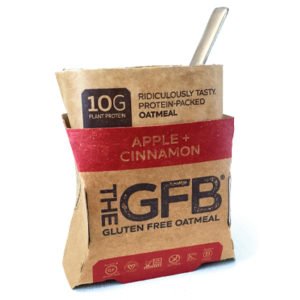 Innovation and Automation
Some companies fear damaging their brand or reputation for the sake of innovation because there is a lot at stake. Investors generally don't smile on risky business ventures. But it takes a bit of daring to remain relevant in such a competitive sector as food processing. Integrating innovative thinking as part of company culture often sees a considerable payoff. If your team values better work conditions, efficiency, and cost reduction, innovating and automating may catapult your success.
Take, for example, GFB of Grand Rapids, Mich., a small company with big ideas. They found a unique, logistically sounder, eco, and consumer-friendly alternative to rigid round containers and didn't hesitate to investigate how to integrate it into their processes. Initially, their instant gluten-free oatmeal filling line was manual, and the process was good but not optimal once the orders increased in volume. The Gluten-Free Bar producers needed to find automatic machinery to take them that step further. They needed a solution that would automate the process and one that could handle their paperboard packaging.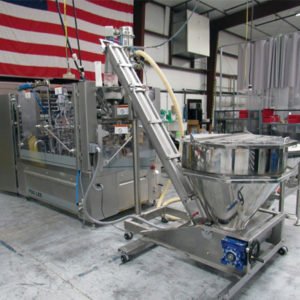 Innovation and automation are great, but you don't want to end up losing your shirt on a machine that looks great but doesn't deliver! It is always advisable to speak with automation experts who can assess your needs and suggest applications best suited to your product and packaging. Machinery is often customizable and can ensure that each manufacturing function is tailored to your product or packaging's exact needs. Most are scalable, and you can start with the basics and evolve as your production requests grow or change.
Once GFB had established that its hybrid paper/paperboard package was a hit with consumers, an automated rotary bagger became an absolute must. Their flexible packaging format is collapsable and eco-friendly. Logistically it is a sounder space-saving and ecological alternative to round cups. Especially suitable for on-the-go consumers who seek portability and convenience. So, how were they going to get from their semi-automatic machine to a fully automatic one? They put the question to experts, and within weeks they had a solution they could feel sure of.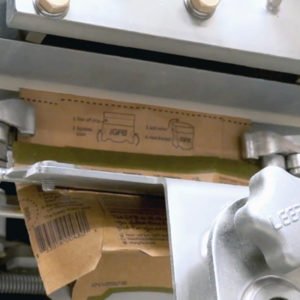 Form Fill and Seal Perfection
The PSG LEE RT-110 supplied by PPI Technologies was customized by adding pneumatics to the bagger. The original base model of this machinery is a ten-station rotary filling and sealing bagger system that can be used to fill flexible packaging like stand-up pouches with various dry, powdered, or solid products. The pneumatics were added to push the bottom of the GFB paperboard packaging upwards. This adjustment provided the gluten-free oatmeal producers the perfect filling solution to their pop-up bowl packaging. Simply put, the personalized machinery allows for more efficient insertion of the primary oatmeal packet into the corrugated secondary packaging. 
GFB took a chance on a packaging that reflects the needs and values of their vegan consumer base and then another by investing in equipment adjusted to streamline processes. The line has helped them perform more tasks in less time and minimizes ingredients lost, leading to a significant bottom-line profit. And who doesn't like that?