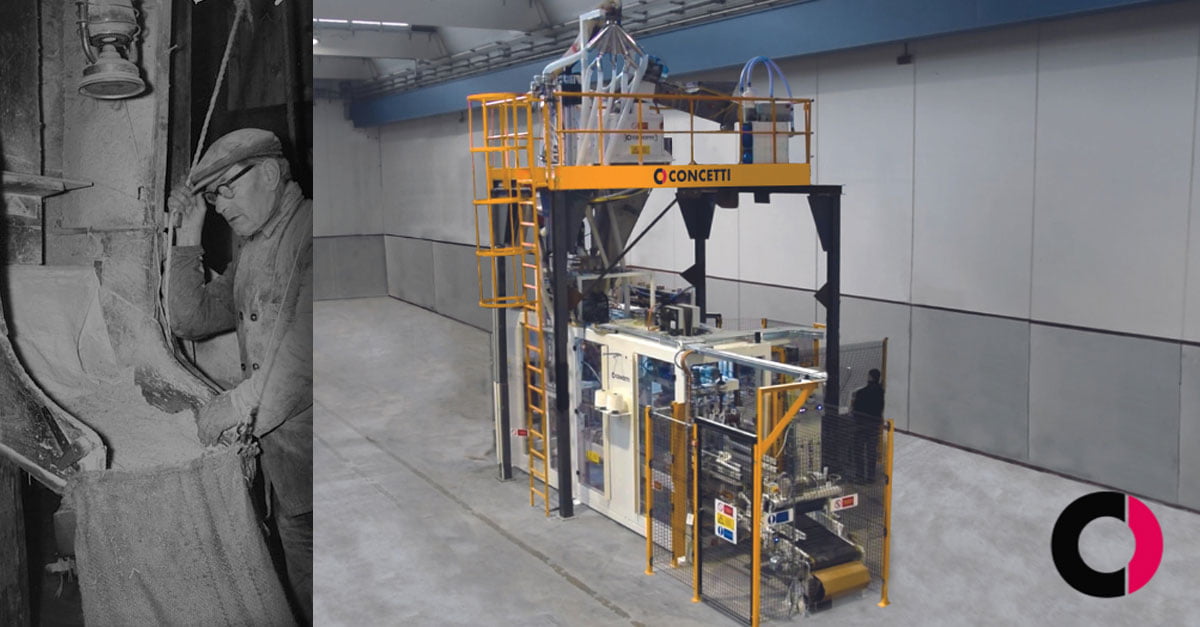 Concetti Powers Flour Packaging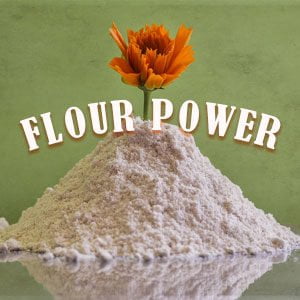 Everywhere you look you are likely to run into a flour-laden product. That is probably because flour and milled grains are part of our DNA, they have been in our general diets for 20, 000 years – even before the dawn of agriculture. Flour is one of the most important ingredients around the world because it provides an array of essential vitamins and nutrients including calcium and fiber.
Grain is a food staple in almost every culture on earth. Ancient peoples ate grains in much the same way as we do today – grinding wheat grains for flour, oats to be steamed and eaten hot or cold, and barley to be fermented for beer. In fact, Archaeologists who did excavations in the region of the lake dwellers of Switzerland found grains of wheat, millet, and rye 10,000 years old. It wasn't until the 19th century that the first continuous system in which wheat was milled into flour as a single uninterrupted operation became widespread.
Bagging was revolutionized only after some time. Flours were hand packed in boxes, barrels and tins until the mid 1850's. From then until the mid 1950's, cheaper cotton sacs which took up less space were favored, and stitching machines were invented to make seams sturdier. We have come a long way since, and todays flour bagging operations are completely automated and include de-aeration during the bagging process which has greatly improved working conditions & palletizing operations.
Impactful Flour Packaging Machinery
Concetti is no stranger to packaging bulk solids, powders, and granulates; they have been developing this expertise since 1975. Their whole IGF Series is constructed specially to answer to packaging food powders like powdered dairy products, starches, yeasts, additives, supplements, and sports foods. Their best flour packaging system is the IGF-PT, with its pinch-top hermetic closure system, which prevents product pollution and contamination.
This bagging system's efficiency is enhanced due to the net weight scale and inclined auger, which minimize the residual air inside the product. During the filling process, de-aerating probes also reduce the flour's volume inside the bag, which makes it more stable and compact, while map systems insert nitrogen gas to extend product shelf-life.  
The de-aeration process also has an impactful effect on respirable dust in an occupational environment. Overflow released into the bagging zone is potentially harmful to workers because airborne flour particles inhaled regularly can cause silicosis – a lung disease frequently associated with mill workers. Not to mention that those same airborne flour particles are combustible, and like many organic substances, have the potential to cause an explosion with a single spark. 

Flour Bagging & Preservation
Bagging and palletizing flours require three things above all else: precision, flexibility, and a high level of hygiene. Packaging bulk powders effectively requires particular know-how, if not expertise; these ingredients often travel long distances and must be contaminant free for the duration of their shelf life.
Packaging is one of the most critical steps in preserving flour or grain freshness. As a member of the European Hygienic Engineering & Design Group (EHEDG) , Concetti remains an exceptionally experienced OEM with specific milling industry packaging needs.
Flour Bagging & Bag Closures
Concetti's "Pinch Top" closing system hermetically seals 5 – 50 kg flour bags and eliminates the risk of contamination due to oxidation, mold, or insects. The "Pinch Top" closes bags with pre-applied hot melt glue along the opening. Pulling the bag through the pinch sealer will activate the hot glue and fold over the top of the bag to create an airtight seal.
Another alternative which is not widely used but has notable benefits for conservation purposes and the environment are PP polymer bags that are tear-resistant, water & weatherproof, impervious to chemicals, microbes, insects & rodents. They are also and a sensible and economical choice for packaging flour. The pinch top option also contributes to retaining the bag's squared & geometric shape. Compactness and squareness reduce slippage and optimize bag handling for a high-push-type or robot palletizer, which provides flexible layer patterns. Provided that a pallet's strength is derived mainly from the bottom columns for stacking strength, corners of boxes or bags that line up vertically provide load strength, and the interlocked portion at the top provides stability for the unwrapped load to be transported to a wrapper.
The IGF series baggers feature devices that allow fast & accurate dosing and filling with difficult-to-handle powdered products like flour at 600 – 12 00 bags/hour. These devices guarantee worker and product safety and provide compact, airtight, and easy-to-palletize bags.
Their compact dimensions make this series of machines ideal for installation into nearly any production environment. Concetti bulk bagging lines culminate decades of experience working alongside clients – quintessentially the perfect powdered product bagging systems available today.
Looking for a smaller flour packaging machine?
Talk to our experts!
Modern Pre-Made Pouch Baggers are growing in popularity with brand owners and retailers ov...

Dive into the realm of automatic bagging machinery! Discover the most common bagging solut...

Plastic container packaging machines are largely employed for the packaging of common cons...