In the past year much of the Packaging & Machinery industry news tended to focus on sustainability, safety and new technologies. As we head into 2022 and beyond, we are providing our forecast of packaging trends that will you a glimpse into the future packaging as we see it.
Packaging is your way to attract and retain consumers by communicating brand identity and values. In this blog we will explore foreseeable packaging trends that will affect multiple industries and will help evaluate or reevaluate packaging choices. We will also recommend packaging machinery adapted to each trend.
1. Protective & Tamper Evident Labeling
Health and safety are becoming increasingly popular and will continue to gain traction in 2022. Manufacturing companies in various industries, including pharmaceuticals, foods and consumer goods favor tamper evident packaging and labeling options that enhance consumers perception of product safety.
Some protective packaging we will be seeing more of include tamper evident labels and shrink sleeves and flexible packaging. A classic example of tamper evident labeling is often seen on glass jars with metal caps. The label will go from the top of the cap and down to one side of the jar (L shape) or both sides of the jar (inverted U shape). Another common application for TE labels is on tuck-in cartons, where labels are applied on both ends to clearly show if the box has been opened.  
More recently, with the legalization of cannabis products, we have seen a rise in demand for tamper-evident labels on pouches. In addition to being mandatory the tax stamps also serve the purpose of tamper evidence when adequately positioned across the pouches' tear area.
Among some machinery options equipped to handle tamper proof solutions are linear or rotary labeling solutions and automated fill-seal pouch baggers.
2. Packaging Automation
If your aim is to exceed your operational goals and objectives consider automated, semi-automated machinery or cobots (collaborative robots) to increase production, improve quality and keep your work staff, products and brand safe.
Different types of semi-automated, automated machinery and cobots (insert link to robot poucher) exist to handle almost any type of packaging. Your choice will be determined mainly by packaging size and production speeds. If you need guidance automation specialists are the best resource to get started.
3. Transparent Packaging
More than ever, consumers want to see and feel the texture of the product before they buy it. Clear packaging and labeling demonstrate transparency and inspire confidence in your product, making it more likely to be chosen over competing brands. Trust and transparency are essential goals for consumer goods companies; they are among their most valuable assets. Clear packaging certainly lends to the overall perception of transparency – but so is meeting consumer environmental, social, and governance expectations.
Clear packaging options include flexible bags with windows, polyethylene bags, vacuum packaging and clear labels.
Some great options to automate you packaging include machines such as robotic baggers, continuous sealers, shrink wrappers and pressure sensitive labelers.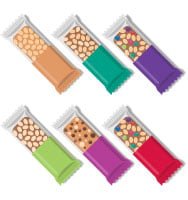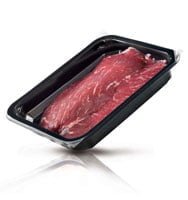 4. Barrier Protection
Consumers living in an increasingly globalized market who space out their trips to the grocery store still desire the freshest products available. Barrier protection equates with fresh products with minimal processing and extended shelf life. Barrier protection controls the atmosphere surrounding the product in the packaging while having the added bonus of transparency – a double whammy!
For sensitive products, different processes exist to increase their shelf life. The simplest and most common process is gas injection or gas flush. Typically either Nitrogen or a mix of neutral gases will be injected into jars, tubs, or pouches before being sealed. Another popular process is Modified Atmosphere Packaging or MAP, where the ambient air around the product is vacuumed and replaced with a neutral gas. A good example of this is a tray of ground beef. Yet another interesting and appealing method is called SKIN packaging. The atmosphere surrounding the product is vacuumed, and the film adheres directly to the product, creating the effect of a second skin. It effectively looks like the product isn't packaged at all. It is a pretty appealing option for ready meals, fish, and meat.
Some machinery to handle this type of packaging include Injection or Gas Flush Systems and SKIN or MAP Sealing Machines.
5. Sustainable Packaging
With consumers increasingly aware of their consumption of plastic and materials that pollute our environment and will willingly pay extra for products biodegradable or sustainable packaging.
Sustainable packaging options are available in most markets. In North America you have access to recyclable flexible pouches, Recyclable films for VFFS, HFFS and flow wrap machines, and paper bottles are also an exciting new possibility.
Most OEMs providing semi-automated or automated machinery have options for manufacturers using these types of packaging solutions, and if they don't many are willing to modify or customize machinery to operate your choice of packaging.
As a machine manufacturer and reseller, our advice to our customers is to consider a "future-ready" packaging machine. When discussing the future, one can think more about Industry 4.0 machines, IoT, etc. Still, the future is also about recyclable film or simply lighter gauge film and containers in the packaging industry. Make sure your new machine will adapt to the needs of tomorrow. The SN Pouch Pack Horizontal FFS is an excellent example of this, designed to run mono resin and thinner films, thanks to a continuous-motion film unwinding and punching.
6. Connected Packaging
Yes – the QR code is back, and it is on the rise. Using serialized QR Codes can help you communicate specific information pertinent to each package. They can provide product authenticity, provide traceability, communicate market specific information, and collect data for market research.
The beauty of QR Codes is that they may be printed directly to flexible packaging or applied as a label either before or after product filling – depending on the type of packaging and packaging environment.
Packaging & Machinery Assistance
These are some of the packaging trends that we have identified worth considering to get your business to the next level. We offer valuable insight on automated packaging solutions and would be pleased to assist with your packaging project!
If you've enjoyed this article and would like more packaging automation news and information, visit our Blog
In the world of honey & syrup production, a transformation is underway. Why the buzz around flexible...

Introducing a groundbreaking cobot-assisted labeling prototype, bridging gaps in precision labeling ...

Join us for MJ BIZ Con the biggest baddest cannabis show in North America & get a discounted registr...