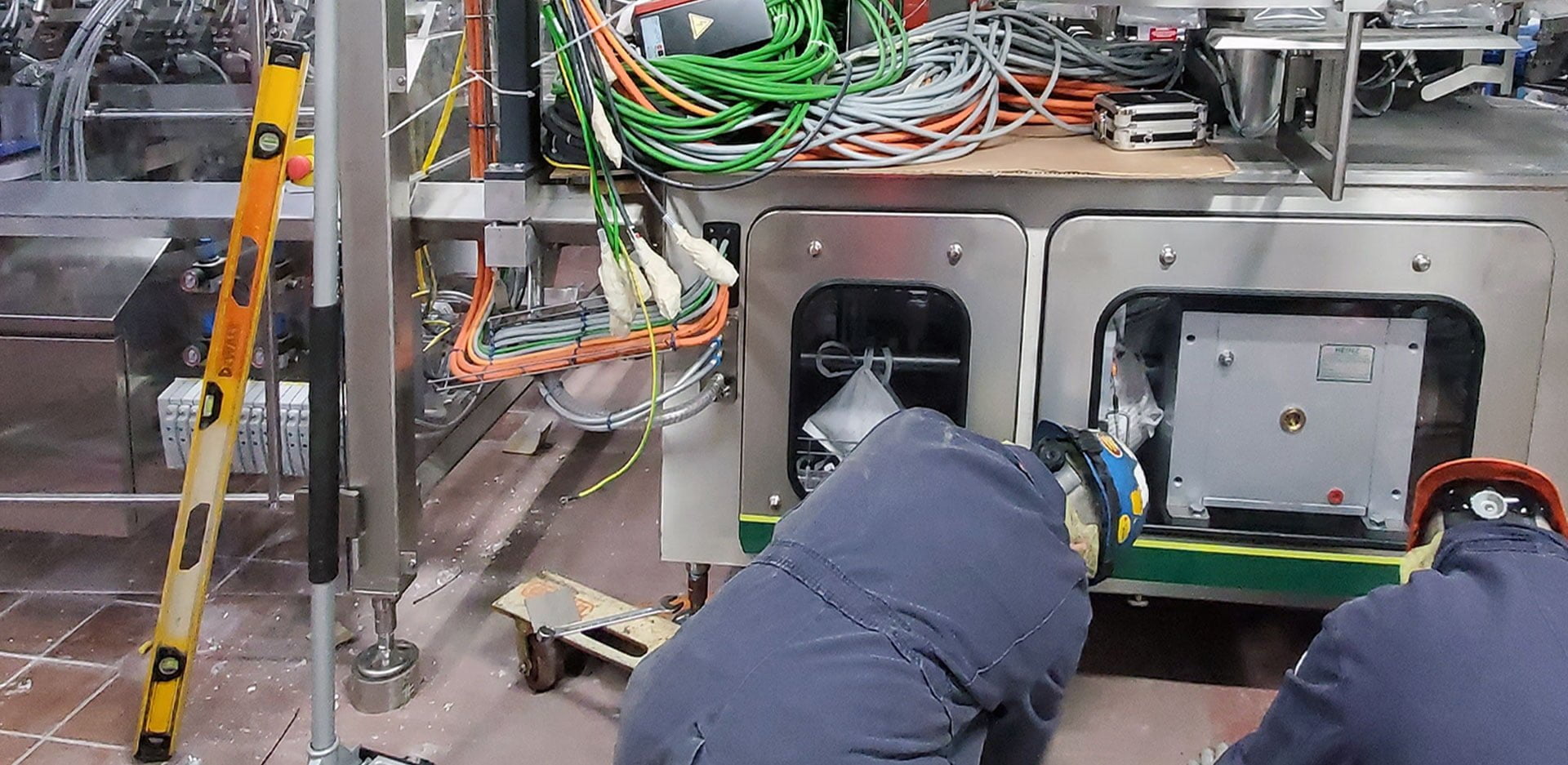 Packaging Machinery and Integration
What is Packaging Machine Integration?
Simply put, packaging machine integration is the combination of hardware (machinery) and software (machine "drivers" and programs) to raise output and reliability. Structured machine integration is decisive to all machinery, power distribution, safety, I/O, and system communications running methodically. Integration starts from the onset of mechanical build and continues through machine startup and operation. Integration is constantly evolving; modularity is a significant development allowing businesses to seize a whole range of customized options rather than one-size-fits-all designs.
How to Plan for Packaging Machine Integration?
Introducing automation machinery and integrating different pieces of equipment to your current line can be daunting and involve considerable time and costs and technical skill-sets you may not have to do it all yourself. 
There's no harm in getting a little help from a friend! It can snowball pretty fast when integrating one manufacturer's weigh-scale to another's bagging machine and another's case packer, and all the conveyors and options. Skillfully combining equipment with multiple controls, power supplies, and calibrating everything to work as one. That's exactly what you can count on with integration specialists to guide you through it all!
Here is How Packaging Integration Specialists Help!
Target a precise pain point, make an investment, and use its gains to implement further automation.
Choose the right equipment

Select trusted OEM machinery for dependability, performance, and longevity.
Get your layout just right

Plan out positioning for safe, ergonomic efficient production to your existing line and for enhancements.
Train for greater abilities
Train for all abilities and build workers personal benefit and knowledge development
Automation is, more than ever, at the core of every business's strategy to transform its operations. Packaging machine engineers, automation technicians, and electromechanics are your best allies to ensure successful automation development.
Think of our team as extended family! We partner with you to make the journey to automation successful – and enjoyable! 
"We are lucky to have such a dedicated team and to work with such a great network of experienced OEMs. I feel good knowing that we offer our clients peace of mind!"
"I've always loved challenges (and travel), and I find that as an automation field technician every day. There's never a dull day!" 
"I was recruited for my machinery software development and maintenance skills. I work with an impressive variety of equipment and lately a few lines with cobots which is really interesting."
"We are growing with our customers every day. We are engineering our own line of labeling solutions and customized solutions more than ever, and that brings me great satisfaction!"
Meet Our Key Integration Partners
The wood pellet sector has accelerated growth in the past five years; according to the WPA...

Modern Pre-Made Pouch Baggers are growing in popularity with brand owners and retailers ov...

Keeping up with packaging & machinery trends for the upcoming years is primordial to diffe...