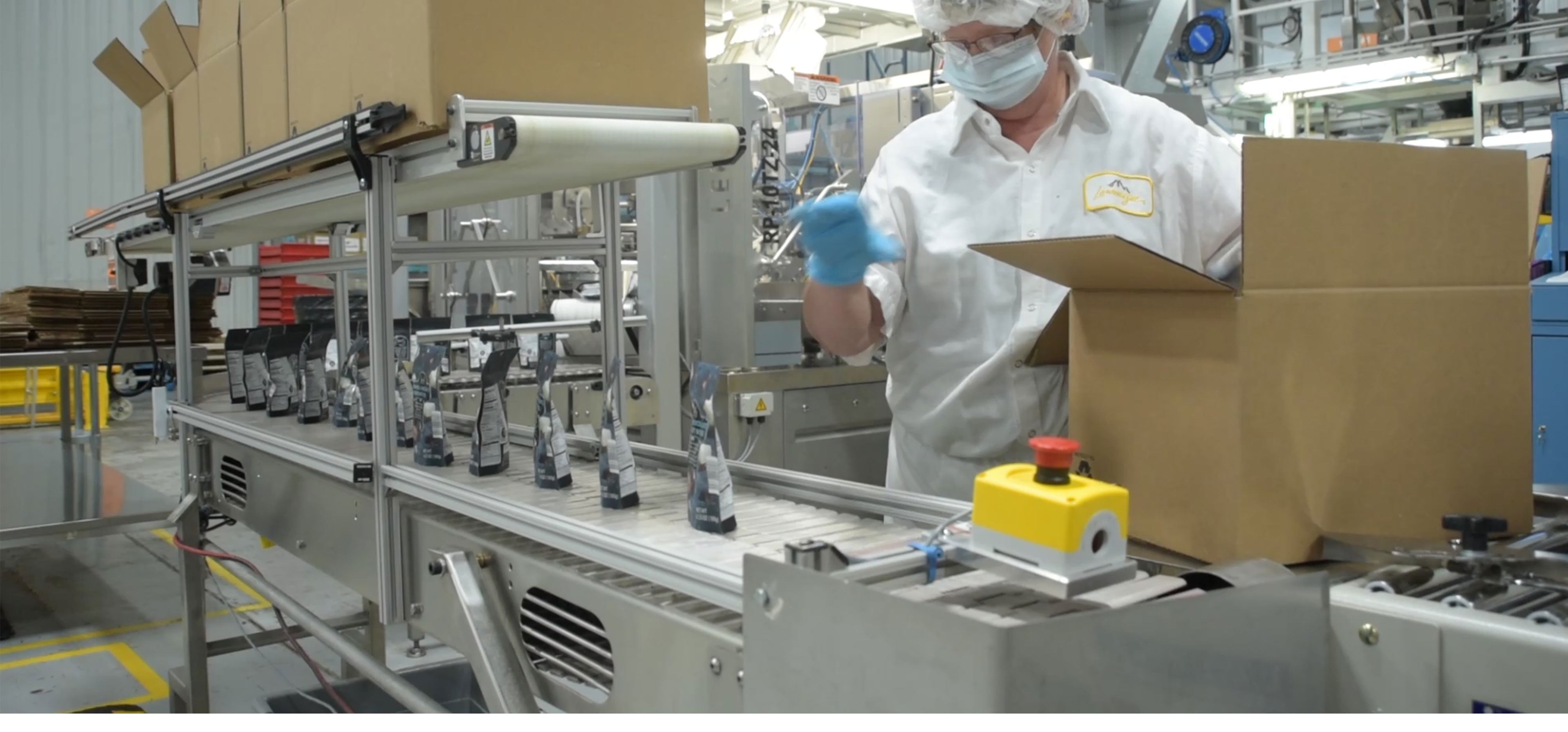 Link Pack Seals the Deal for a New Rotary Bagger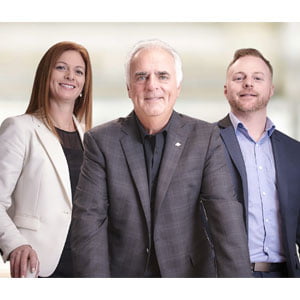 A Family Dedicated to Chocolate
Chocolat Lamontagne is a family-owned business dedicated to producing the best chocolate-covered products made from high-quality ingredients. Operating for over 40 years out of their Sherbrooke, Qc factory, they are well known in Quebec and Canada for all things chocolate coated.
Originally the brand produced chocolate destined for fund-raising activities. You may have already unknowingly purchased their products from youngsters going door-to-door before, but these days they are focusing on more commercial activities. They have had great success with their retail operations and have picked up some impressive national awards along the way. 
Due to production volumes on the rise, industry standards high and just over 150 employees on the payroll, they are expanding and modernizing their processes to improve productivity and worker satisfaction.
The Right Fit for the Job
The smell walking through the doors of their plant is enough to make you think you've died and gone to heaven! The chocolate coating of nuts, raisins, melting maple creams, and a long list of delectable centers are all coated through an extensive and timely process then packaged in pre-made flexible pouches directly at their Sherbrooke plant. 
However, their packaging process had been less of a dream than a nightmare for some time. Their aging machinery had been accumulating unnecessary downtimes and technical service technician visits that were haunting the plant managers every waking hour. So, when the family decided to invest in a new bagger, their Plant Manager – M. Turgeon made sure to seek out machinery with a solid reputation for dependability. 
After detailing his exact needs and researching his options, recommendations for PSG LEE / Leepack Rotary Bagger seemed promising. A mutual acquaintance referred him to a highly recommended distributor for PSG LEE machinery in Quebec called Link-Pack. Jean-François Biron is CEO and Partner of Link Pack, an honest and dependable kind of guy who's been in the packaging industry for over 20 years. He knows the ins and outs of many different types of machinery and refuses to distribute anything he would not purchase himself. Priding himself in finding the perfect solutions backed by reputed OEMs makes him stand out in a sea of automation solutions that look fairly similar.
M. Turgeon, as well as the Lamontagne family, are happy to report that the PSG LEE RT-110 was easy to install and immediately improved the flow of his production output
– sometimes reaching a production rate of 107%

"It's been a game-changer for us," said M. Turgeon. "I am relieved to come in every day no longer worrying about what will go wrong on the current shift."
Improved Productivity During Labour Shortages
Essentially, PSG LEE/Leepack is a market leader for preformed pouch rotary baggers, and the PSG LEE RT-110 is a ten-station rotary fill-seal- bagging system that can be used to fill various products. It has allowed Chocolat Lamontagne to keep up and even improve its productivity amid the labor shortage that has been painfully noticeable throughout North America since the pandemic hit.
The pre-made pouching machinery is straightforward and makes their bagging operations much more reliable. Basically, the operator places the pouches into the infeed conveyor, and each pouch is transferred to a set of width-adjustable grippers. The PSG LEE Poucher is a rotary fill/seal machine with 10 sets of grippers, and each station around the turret has a specific purpose. For instance, at one station, the inkjet coder marks the pouches with variable information. A positive diving mechanical zipper opening then opens the mouth of the pouch, and the bottom gusset (if any) is also opened. The pouch then indexes to the fill position, where products are dumped from a 14-head combination scale mounted above the bagger.  
Suppose for any reason, the pouches are not properly opened or simply missing. In such a case, the product dump doesn't occur, and the faulty pouch is rejected without being sealed and available for rework. Following the filling, an open station can be used to inject gas (nitrogen or another neutral gas) to extend product shelf life. Finally, the pouches are pulled closed and heat-sealed, and the final touch is a secondary cooling seal to bring down the temperature of the laminated plastic. The filled bags are discharged onto an integrated exit conveyor where downstream operations such as inspection and case packing will be performed.
Success & Happiness
With the first machine provided through Link-Pack being a complete success, the Chocolat Lamontagne Family is considering a second PSG LEE Machine to modernize their operations further. M. Turgeon says he would not hesitate to recommend the services offered through Link Pack and the PSG LEE RT-110 to anyone looking for a bagging machine to bring their company to the next level.
From Humble beginnings to large-scale retail-oriented productions, the family's focus still remains to "Share Moments of Happiness" through their delectable chocolate-covered bites, which you can find at multiple locations, including online at Amazon.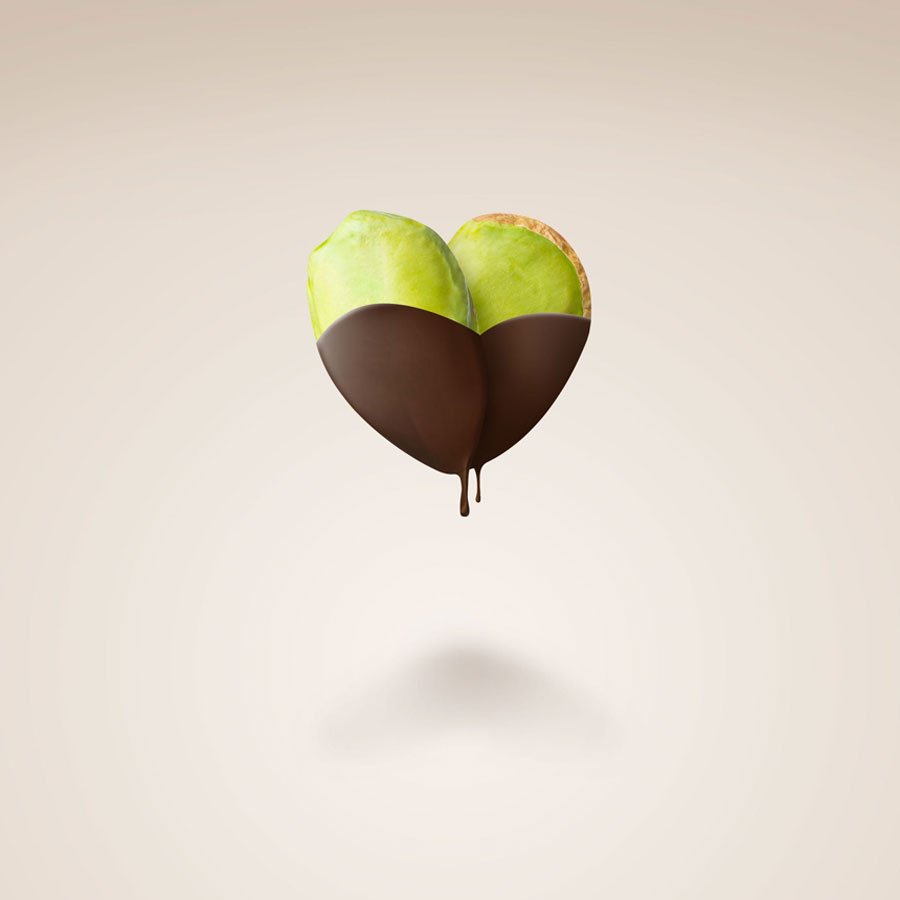 With the approval to update their ageing packaging machinery secured, Chocolat Lamontagne's Plant Manager set his aim high.