Meeting up with sharp and inspired entrepreneurs at SIAL Montreal last week was definitely exhilarating. It's nice to see that even as we emerge from a tense and murky couple of years, so many entrepreneurs from around the globe continue to dream – and flourish!
SIAL Canada 2022 was the 19th edition of the food innovation trade show that had been put off for the past two years. The exhibition brought together established businesses, entrepreneurs, packaging experts, and trade specialists for three days – the perfect opportunity to put our finger on the pulse of a constantly evolving industry!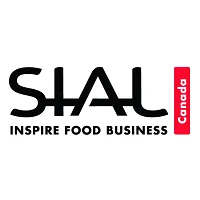 Versatile Labeling & Tray Packing Equipment
It was no surprise that our Labeler & Cobot Tray Packing combo dazzled audiences with its futuristic appeal; however, its flexibility & compactness is what made a lasting impression on visitors. After the first day, word-of-mouth worked in our favor and brought in crowds of business owners. Many told us how a friend or acquaintance had referred them to check out "the booth with the robot" because it may be the solution they were hoping to find. While this specific set-up was calibrated for 473ml aluminum cans – perfect for microbrewers, it is really a perfect line for any type of aluminum, glass or plastic round containers. It is a versatile line that we can adapt to nearly any type of product labeling and packing for one or multiple container diameters.
Modular & Compact Equipment
While most cited low employment rates and repetitive tasks as the primary motivator in seeking out automated solutions, the appeal for our solution resided mainly in the possibility of integrating it at their current site now that had them all wrapped up! Regrettably, many smaller businesses think they don't have the space needed for automation equipment and plans for them are aligned with expansion plans. The compactness of our system made them realize that compact modular machinery is a feasible and immediate solution for growth without needing more floor space!
We're not going to lie, the robot gave us the edge and exposure we were aiming for. Of course Link-Pack is so much more than this one line – we also collaborate with OEMs to offer our clients the best and most reliable automated systems on the market. The SIAL show allowed us to make new acquaintances and learn more about issues our potential customers come up against. We want to thank everyone who dropped by our booth because they made our time at SIAL immensely gratifying. We work hard to create machinery and harder on making and nurturing our professional relationships and friendships.