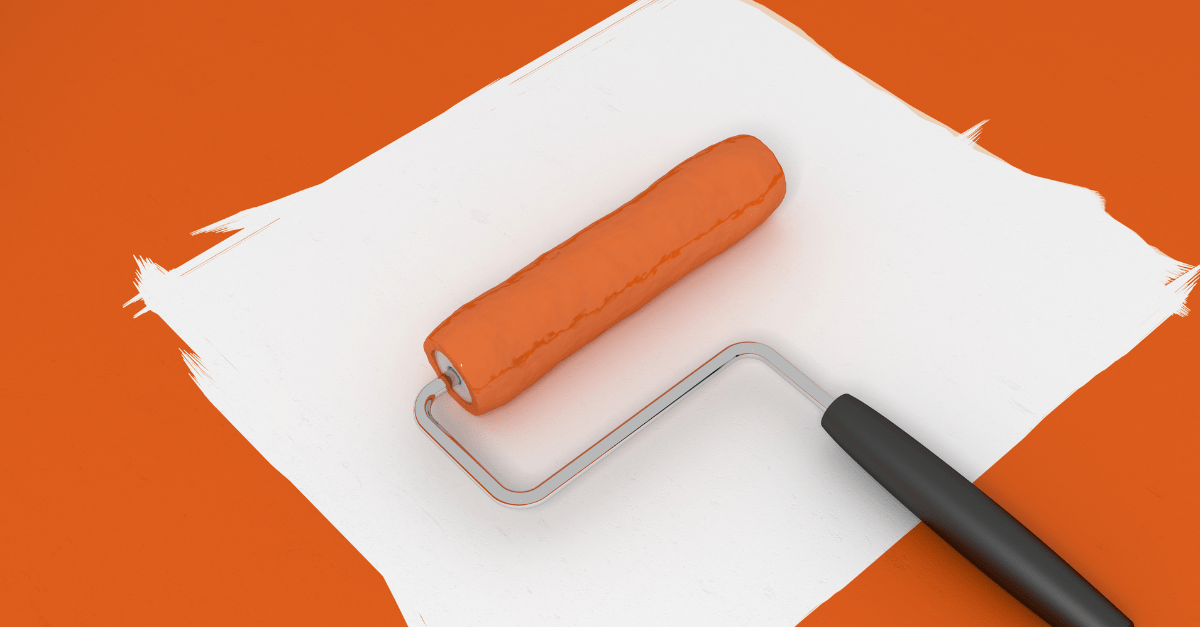 Introducing Paint Can Labelers for Paint & Coatings Manufacturers
Paints & Coatings Industry Labeling Machines
As a paint, varnish, and sealant specialist, you know how crucial it is to have effective labeling at the heart of your manufacturing operations. Paints, varnishes, and sealants have become increasingly competitive products, with numerous players vying for market share. Competition in this market is driven by factors you are well aware of, like, quality, price, innovation, and brand recognition. However, some of the most significant factors affecting the paint and coatings industry today are the cost of raw materials, regulatory compliance, and environmental concerns.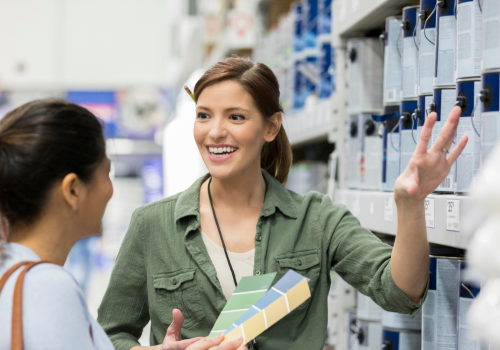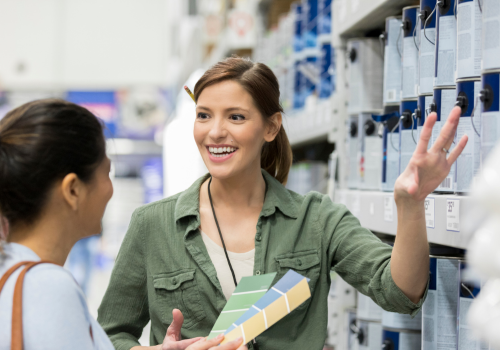 It is common to look at the direct ways to contribute to reducing ingredient prices and addressing compliance and sustainability, but other solutions contribute to lowering cost. Let's consider upgrading or rejuvenating a portion of production operations that will affect your bottom line and engage better or attract new customers. By investing in labeling design and labeling technology, you can ensure that your products are easily identifiable, compliant, and convey crucial information to your customers while promoting efficiency on the shop floor. Greater efficiency means improved turnaround and customization possibilities. With the ever-evolving market demands, staying ahead of the curve and ensuring that your labeling equipment can handle the latest challenges is essential.
Labeling machines can save money regarding labor hours and supplies but also provide precision accuracy that hand-labeling methods cannot match. This blog post will explore how paint manufacturers can leverage automated paint can labelers to get ahead. Let's dive in!
Advantages of Can Labeling Machines for Paint Manufacturers
Improved Accuracy and Quality Control

Increased Production Efficiency

Cost Savings
Automated can labeling machines offer several advantages for manufacturers in the paint and coatings industry. Higher label application speeds than manual labeling techniques increase throughput on the production line. Automatic paint can labeling provides a high degree of consistency. Equipped with error detection sensors and rejection chutes, they reduce errors and improve the overall quality of products making it to the secondary packaging zone. The savings made on manual labor and resources quickly add up and quickly contribute towards ROI.
Furthermore, linear and rotary labeling machinery can be customized to work with various can sizes (from quarts to gallons) and styles, allowing manufacturers to run large or smaller batches of products with different requirements. These labeling machines impact manufacturers' ability to scale production and meet increasing demands while creating a safer work environment. By removing the risk of repetitive strain injuries associated with manual labeling, the costs associated with worker injury diminish significantly. Not to mention workers can be reassigned to other tasks on paint can filling, lidding, and labeling lines.
Automated can labeling machines are easy to use and maintain with easy-to-follow instructions and minimal maintenance tasks such as cleaning and lubricating. With fewer moving parts than many other packaging machinery, labeling machines are easy to maintain, and it is relatively easy and repair issues that may arise.
Types of Automatic Labelers for the Paints & Coatings Industry
Can labeling machines constitute a significant improvement for any paint manufacturer, providing a quick and efficient way to label a whole product line on one machine. When deciding on which type of paint can labeling systems make sense, certain factors will aid in distinguishing the adequate solution: production speed, label size, shape, type of container, and dimension.
Linear labeling machines are ideal for small-scale operations with lower throughput requirements. They can be installed inline, after a filler and closer, or as a stand-alone solution with an operator feeding the machine, reaching a throughput of up to 40 cans per minute. Thanks to automatic container orientation, they can efficiently apply wrap-around labels to canisters with ears and bails. It is also possible to apply front, back, and top labels with one or two label heads to label any container used in the industry.
Rotary labeling machines are best suited for high-speed production lines and reach up to 250 containers per minute. These machines are best adapted to spray cans and containers without bails & ears. Rotary labeling systems can house one or multiple label applicators can be positioned for any desired label application. They can also be equipped with variable data printers, and vision inspection to reject faulty or missing labels.
Choosing between linear and rotary labeling machines depends mainly on your business needs. Both linear and rotary systems offer incredible accuracy and speed that will impact the overall cost of production and, ultimately, retail price. Paint can labeling machines are an effective way to ensure that manufactured products are labeled efficiently and with the precision clients expect from reputable brands.
What You Need to Know to Choose the Best Paint Can Labeler
Selecting a reliable and efficient automated can labeling machine is a great investment. like any investment opportunity many factors will affect le decision making process. Some main points worth considering are listed below. 
Size is a determining factor on two counts. Firstly, determining the floor space available to accommodate the new system for system is essential for an optimized workspace. The second size consideration is in regards to the size or range of sizes of containers to be labeled. You want a machine that will fit in your plant but also has enough flexibility to work with your product requirements.

The speed of an automated can labeling machine is paramount to attaining production goals. Consider machinery that is not working at its maximum output from the beginning. Acquiring a machine that provides some measure of flexibility so it is possible to accelerate production speeds in the future.


Automated can labeling machines can be programmed to orient the container before arriving at the label application station if the pails have bails and ears, however regardless of positioning it should retain parameters for easy recall and have excellent repeatability.
Depending on the range of products, different types of labels & adhesives may be required so, compatibility may be an important factor. Some types of labeling equipment can house multiple types of labeling technology including Hot Melt, Cold Glue and P-S labeling.
Ease of use and maintenance is another factor that is worth looking into. An easier user interface requires less intense training and helps reduce operator errors.

Automated can labeling machines can range in price from affordable to quite expensive. So, it's important to consider the cost of ownership for such machinery to determine which system truly is most advantageous.
To conclude, automatic paint can labelers offer an efficient and accurate solution for labeling paint cans in the paints & coatings industry. Providing manufacturers with the ability to handle various sizes of cans, apply labels at high speeds and reduce human error, equipment like this is a valuable investment helping to streamline their labeling process. From improving productivity levels to ensuring compliance with regulatory requirements, automatic labelers have numerous benefits that make them a worthwhile investment.
Choosing a reliable supplier that provides the ideally adapted solution as well as after sales service and technical support is advisable. So why wait? get in touch to find out more about customized automatic paint can labelers and take your production process to the next level!
Cannabis is the new frontier, and growth is expected to grow solidly for the next few year...

Discover the possibilities of durable hemp-based bio plastics and its incredible potential...

Cannabis cultivators & producers must follow multiple laws & regulations concerning packag...