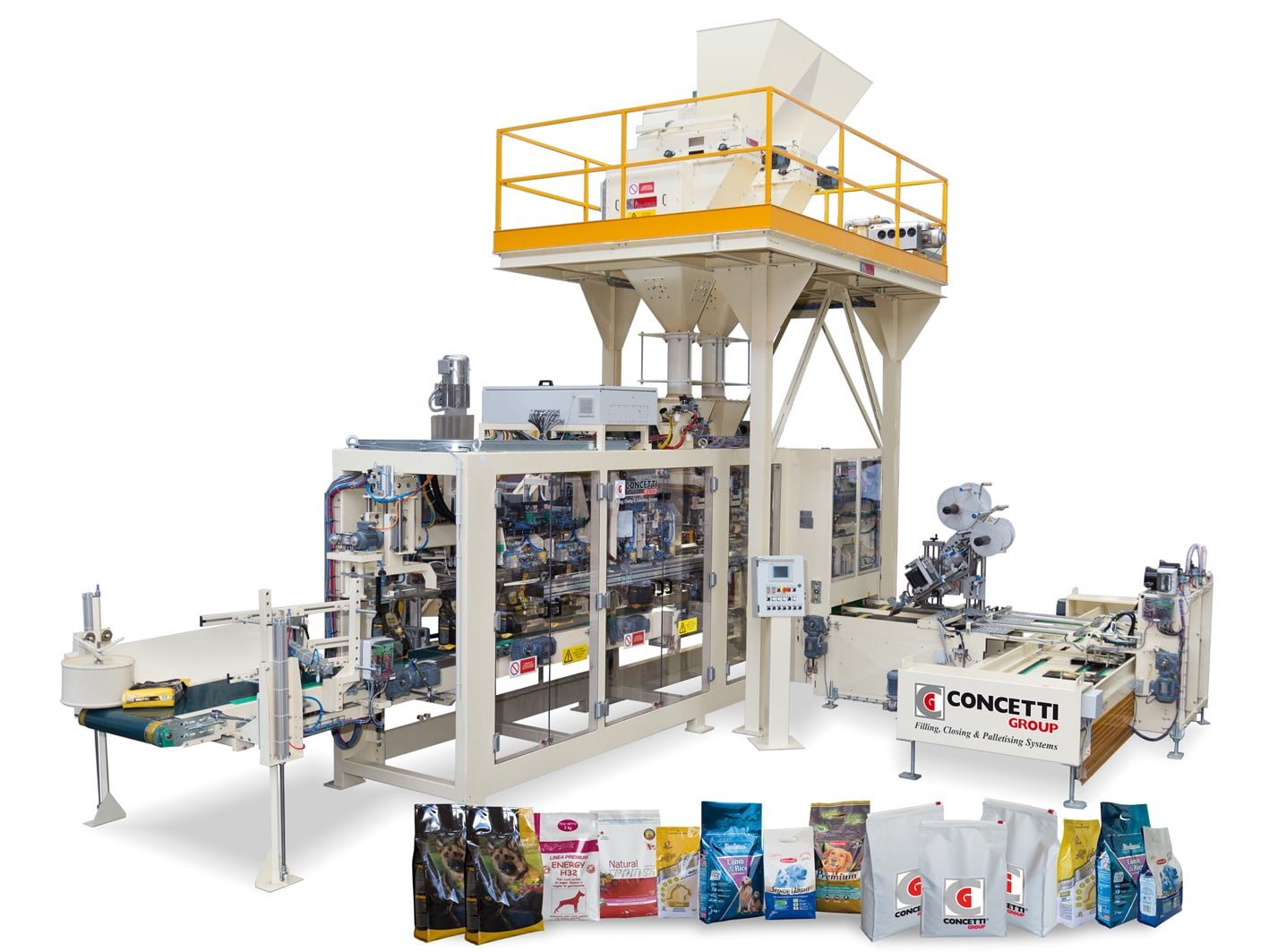 Turnkey bagging & palletizing lines for pet food
6 things you need to expect when you purchase your next pet food machinery
This post will focus on a recent project where a pet food manufacturer was looking to fill, seal and palletize premade bags ranging from 5 kg to 25 kg.
This customer is packing its own pet food brands, as well as co-packing for others in a variety of bag sizes, bag materials and closure types.  In addition to quality food, the consumers are expecting convenient packaging with features such as carrying handles, zippers to reclose the bags and flat bottoms to make sure the bags stand up when open, but also for easy storage.
Therefore, versatility and quick changeovers were the top criteria during the selection process for this new open-mouth bagger and robotic palletizer.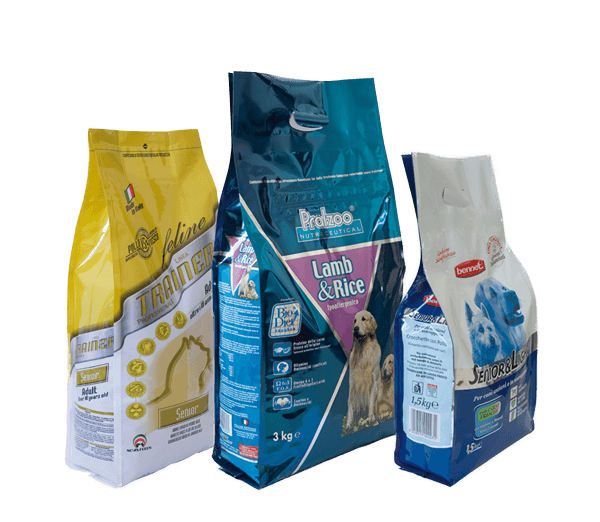 6 things you need to expect when you purchase your next machinery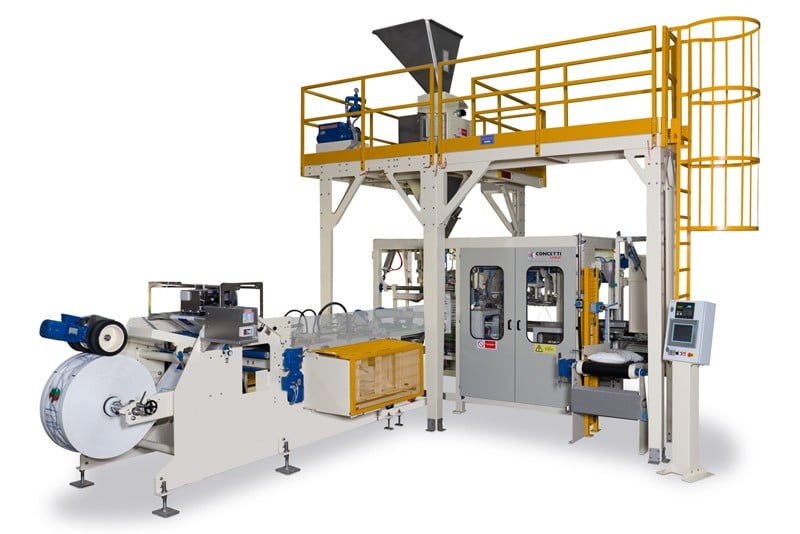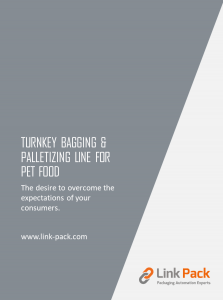 Download the Whitepaper!
Fill the form below to access the document
Depending on your bag material, your need can change.
Your pet food bags can be made of paper, PE, laminated plastic, polypropylene or other materials. That's why expertise in handling this variety of bags is critical to achieve high operation efficiencies. In this white paper, we will tell you about different factors to take into consideration, such as the type of bags, static, the material structure, the bag size tolerance, the work environment and so on.