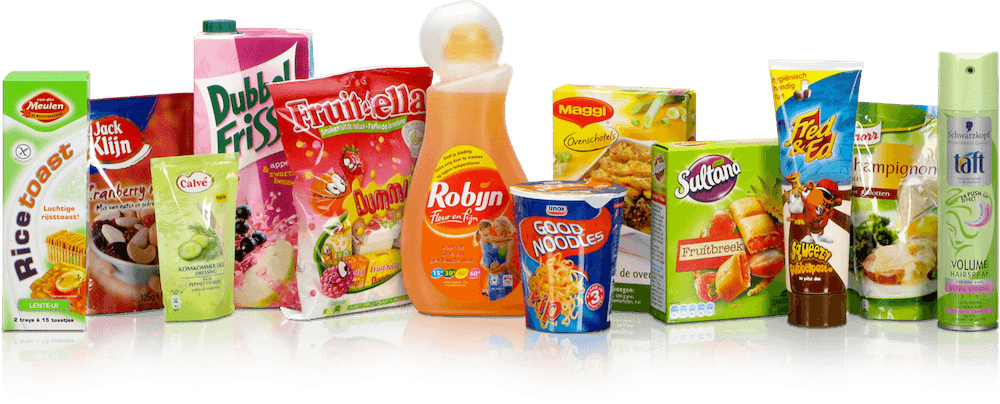 7 tips for buying the right packaging equipment
A quick research on Google will reveal hundreds of results for any type of packaging machinery.  Walking a trade show also tells you a lot about the level of competitiveness in any given market.
A customer who visited the last Pack Expo show in Chicago was gathering information for a multilane stickpack machine and found no less than 15 companies offering this type of equipment.  This is for a category of packaging that has a relatively low penetration in the North American market, and yet there is an abundance of OEMs offering solutions.
How do you make the right decision when comparing various technologies, price points and quality?
We are listing here 7 points to consider when making a purchase decision for packaging machinery.
What is the previous experience of your team working with similar machinery/packaging style?
If your company is currently using similar equipment and you are looking to upgrade, this is certainly the ideal situation.  Gather your key people in maintenance, cleaning, machine operation, safety, QA and production management and ask each of them to suggest one or two things to improve on the existing packaging equipment.  This one-hour meeting will tell you exactly what you have now and highlight about a dozen points to improve on the new equipment.
If you have no experience with similar machines, it is always a good idea to ask other manufacturers in your network to share their experience.  People are usually glad to tell you which vendors are doing a good job and even more eager to tell you which are doing a poor job.  If you can get the assistance from an independent technical consultant, this is also something to consider.
What are the goals to achieve for this packaging machine or packaging line?
Do your homework and assess your business reality and clearly determine your objectives
before you start contacting vendors.   Is your goal simply to increase productivity?  Do you want to innovate and sell your product in a totally new packaging?  Is the machine part of a long-term plan to expand into new markets?
This is for the macro part, but the details are also important.  You would not believe how many times I met prospect customers who barely new the basic information listed below.
What are the minimum and maximum size of packaging you which to run?
What are the speed requirements for the smallest and largest packs?
Do you need the machine to work for different packaging types?
While it is true that packaging machinery are more versatile than ever before, keep in mind there is no machine that can do everything.  Major changes in packaging size or style will result in major set-up time, which in turn requires skilled technical people.
Involve key suppliers
Meeting one or two trusted suppliers of packaging material to explain your future plans is free and will give you access to valuable resources.  Whether your new machine will run film, bottles, cartons, cups or corrugated, a trusted supplier will be able to tell you about the latest innovations to their packaging and where the market is heading.  Thinner film, recycled plastic blends or new case designs may result in savings, but you need to make sure your new machine will work properly with those.   Packaging suppliers typically know which machine is more efficient with their packaging, but also how the vendors are supporting their customers in the field a few years after commissioning.
Write a User Requirements Specification (URS)
This document will become the blueprint of your project and will provide guidelines for vendors to quote exactly what you need.  Needless to say it will make it easier to perform a point-by-point comparison of the different solutions offered.  The document does not have to be very long, but it should clearly define your basic needs (described at #2) and minimally:
Describe the work environment where the machine will be installed
List any specific brand of components desired (i.e. Festo pneumatic, Allen Bradley Control etc)
Stipulate that the vendor must comply to local safety and electrical standards
Request documentation (user's manual, maintenance schedule, drawings, copy of programs)
Performance warranty
If you are not comfortable or do not have the resources to write such a document, you might consider working with an external consultant or engineering firm.  An external consultant may also help analyse other factors such as existing capacity, employees, ROI and auditing vendors.
Don't buy on price
You heard it before, and you know you get what you pay for, but it is human nature to look for a better deal. Let's start by saying that the price of a packaging machine is not only the sum of the components and labor to assemble it.  There is engineering time, technical writing, testing time, intellectual property and overhead cost, like any other businesses.  Compromising any of the above will result is poor after-sales support, whether by lack of proper documentation, wrong information for spare parts, patent infringement or simply sub-standard performance of the equipment.While some low-priced machinery are of good quality, most problems comes from lack of technical support.  Do you have access to a certified technician for this machinery?  Can you find components such as sensors, pneumatics, motors, controls locally?  Can you order size parts or change parts and be confident they will work on your machine?  What is the track record of the manufacturer when it comes to meeting safety and electrical standards?
The relationship with the vendor should also be an important factor to consider when buying a packaging machinery.  How easy is it to visit the factory where the machine is made?  Who will provide training to your employees?  Will the supplier be able to upgrade your machine in the long-run?  The simplest way to avoid this pitfall is to ask for references in your area, or at least in your country.
Know your financing options
We are not in the financing business and there are pros and cons to each method of financing, depending of your track record, assets and type of business. Talking to a trusted financial advisor is certainly the best thing to do, but we can briefly discuss a few options.Purchasing will let you own the equipment and your company will amortize the cost over a given period of time.   Some banks will finance more than the value of equipment to include additional expenses such as integration, shipping and commissioning.  With leasing, you do not need to deplete your cash to purchase needed equipment, it let you preserve your working capital and maintain your financial flexibility.  This also means you do not own the equipment and you might end up paying more when buying back the equipment at the end of the lease agreement.  Renting packaging equipment could be interesting for a punctual need, or to fulfill a specific contract for which the machine will not be needed in the long term.
Have a plan
Whenever possible, purchasing packaging machinery should not be a last minute thing. Otherwise, the key decision-making factors become lead time and price, arguably two of the worst metrics to consider for such a business decision.
Moreover, having a plan also means you can have a complete packaging line designed on paper and execute this line in phases, starting with the items that will provide quick ROI first.  You can read more about modularity of packaging line in a previous blog post I wrote.  We have helped many companies over the years to plan 2, 4 and 6 years ahead and add new pieces of equipment every year as sales increase.
A good example of such planning was done at a small organic food company about 6 years ago.  They were packing products by hand in stand-up pouches and were expecting to grow 50% per year for the next 4 to 5 years.  They bought a good pre-made pouch bagger in phase 1, but with an entry-level 10-head combination scale.  We designed the mezzanine to add a larger 14-head scale in the future, as well as an auger filler for powder products.  The following year, they added automatic product transfer from oven to the scale.  Two years later they automated the auger filler packing operations.  Four years later they upgraded to an embossed 14-head scale to increase pouches output by more than 50% and this year they are investing in automatic case packer.
Working with packaging automation expert from the start will probably save you money and certainly help you avoid many pitfalls.
Feel free to contact us today to set-up a meeting.  link-pack.com/contact